Lenovo has just launched multiple different products earlier today (21st October 2020). This includes the new ultrabook Xiaoxin lineup and the new Yoga series as well, which includes the Yoga 13s, Yoga 14s, and Yoga 14c.
Yoga 13s and Yoga Pro 13s Carbon
The Yoga 13s 2021 lineup includes the new Yoga 13s and Yoga Pro 13s Carbon. Both laptops feature a 13 inch display with a 2.5K resolution and an aspect ratio of 16:10. Under the hood, an Intel Core i5-1135G7 powers both laptops, which also feature a similar memory configuration with 16GB of RAM and 512GB of SSD storage.
The major difference between both variants is that the latter feature a Carbon Fiber body, which likely adds to the cost and makes the laptop lighter. The Lenovo Yoga 13s is priced at 5,499 Yuan (roughly 826 US Dollars) while the Yoga Pro 13s Carbon is priced at 6,299 Yuan (roughly 946 US Dollars). They will start pre orders from 1st November 2020, with the first sales starting from 11th November 2020.
Yoga 14s
The Lenovo Yoga 14s is a bit unique among the 2021 Yoga lineup as it arrives in both an Intel Tiger Lake variant and an AMD Ryzen 4000 series processor as well. The former features an i5-1135G7 processor with 16GB of RAM and 512GB of internal storage, while the latter features a similar memory configuration but with a Ryzen 7-4800H processor.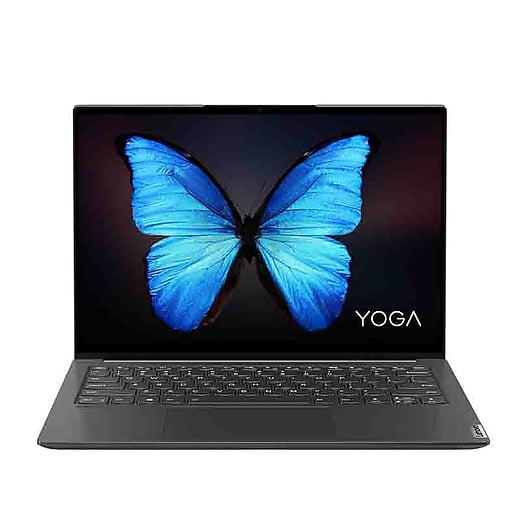 Thus, the pricing between the two also varies with the higher core clock on the Ryzen 7 version being priced at 5,899 Yuan (roughly 886 US Dollars) while the Intel version costs 5,699 Yuan (roughly 856 US Dollars). The Intel variant also sports Nvidia's GeForce MX450 GPU, while the AMD one would likely feature its integrated Vega GPU. Notably, both laptops feature a 2.8K (2880x1800px) 14 inch display with a 90Hz refresh rate.
Yoga 14c
The Lenovo Yoga 14c is another laptop in the Yoga 14 series of laptops, which is aimed at delivering powerful performance in a small form factor. It arrives in two variants, with the base model having an Intel Core i5-1135G7 while the higher end variant sports an i7-1165G7. The processors are paired with 16GB of RAM and 512GB of SSD storage a well.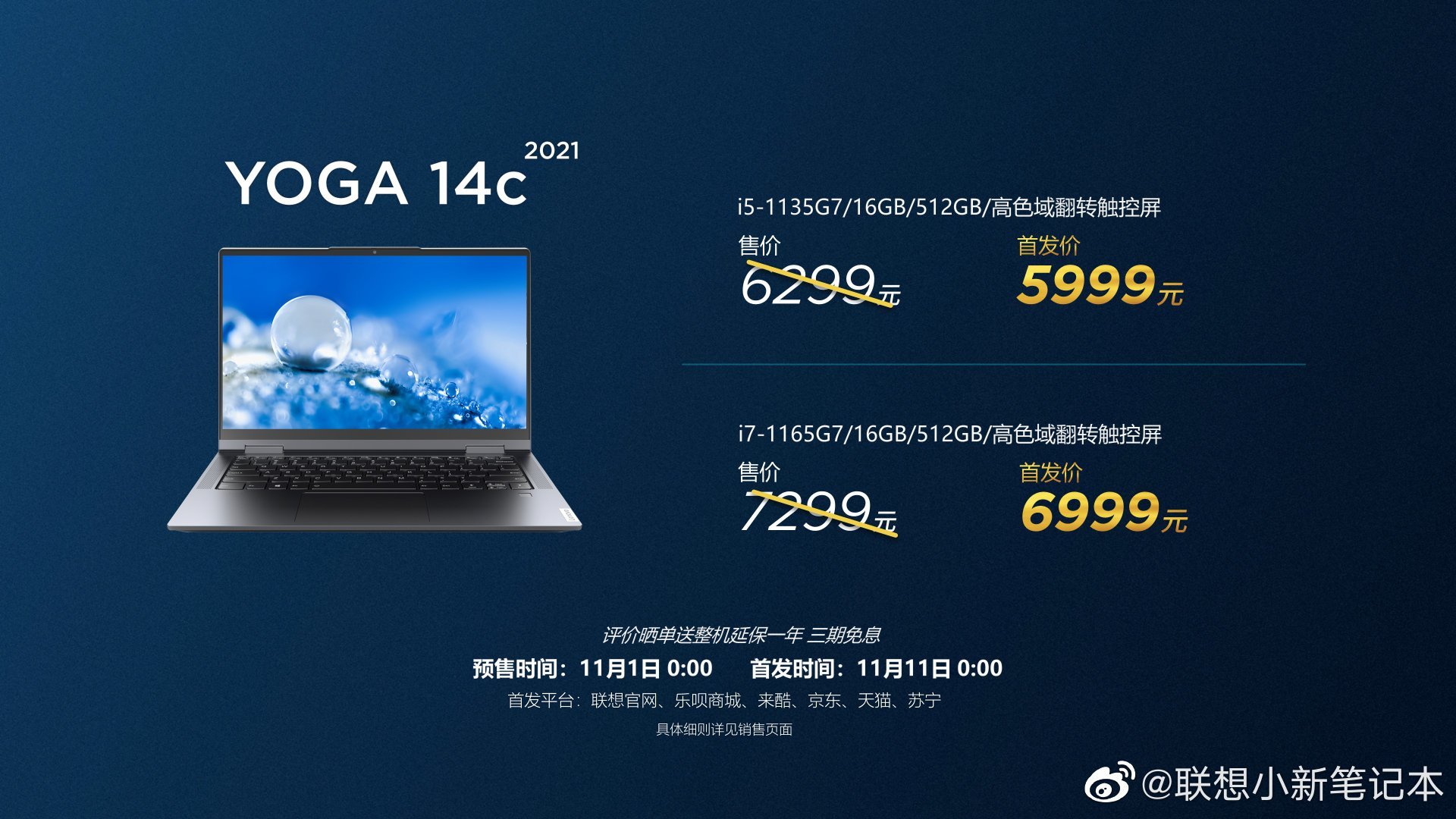 Both laptops do not feature a discrete GPU, and will likely sport integrated graphics from Intel, which has vastly been improved with the new Tiger Lake architecture. The i5 version is priced at 5,999 Yuan (roughly 901 US Dollars), while the i7 version is priced at 6,999 Yuan (roughly 1051 US Dollars).
ALWAYS BE THE FIRST TO KNOW – FOLLOW US!