Anyone and everyone in Hawaii with a TV, phone or laptop can tune into this year's fashion show produced and designed by the Fashion Design and Merchandising (FDM) students at UH Manoa. 
Seven designers' creations will be showcased and the production has been organized by the FDM 440 fashion show production students. 
Their 55th fashion show, themed "Road to Runway," will be live streamed on Olelo and Hawaii News Now on Monday night, May 10 at 6 p.m. HST on Olelo 53 along with the livestream on Hawaii News Now. 
This event serves as a send-off for FDM graduates. This year, two returning 2020 seniors will be showcasing their designs and two designers are current seniors. The remaining three students are sophomore and junior FDM students. 
Students can also look forward to nine guest cameo appearances, including UH President David Lassner.
"A labor of love"
Traditionally an in-person event that gathers faculty, staff and students to this sell-out event, there is usually a DJ, MC and volunteers to put on the yearly production. This year, the fashion production and design students have navigated and organized this upcoming show to be fully virtual. 
The runway videos and photos that will be shown were filmed and shot socially distanced.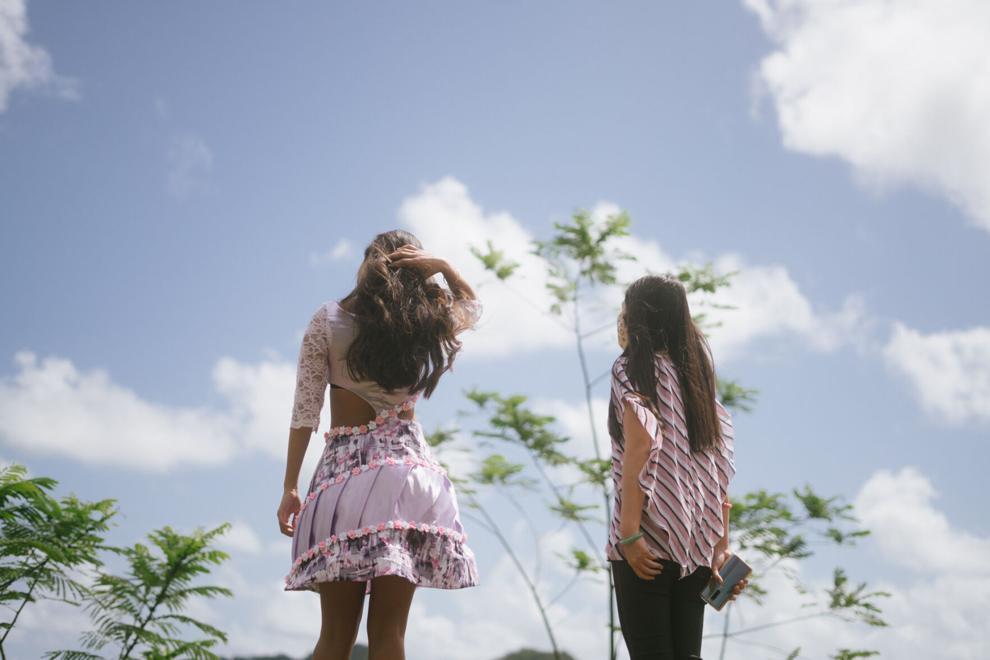 "Being told that the show would be presented virtually almost crushed my spirit, so naturally, I felt almost reluctant to even participate since I knew my expectations would not have been met and I would not get to present my work the way I would have liked," said senior Fashion Design student Aaron Guillermo. 
Calling it a "labor of love," Amanda Stevens, a FDM instructor who also worked in fashion journalism, says that despite the many challenges and disappointments, "they were able to pivot amongst many obstacles they faced. Each of them came out shining." 
 The long list required to create this production included meeting with professionals and well-known designers, doing PSAs and coordinating photo shoots.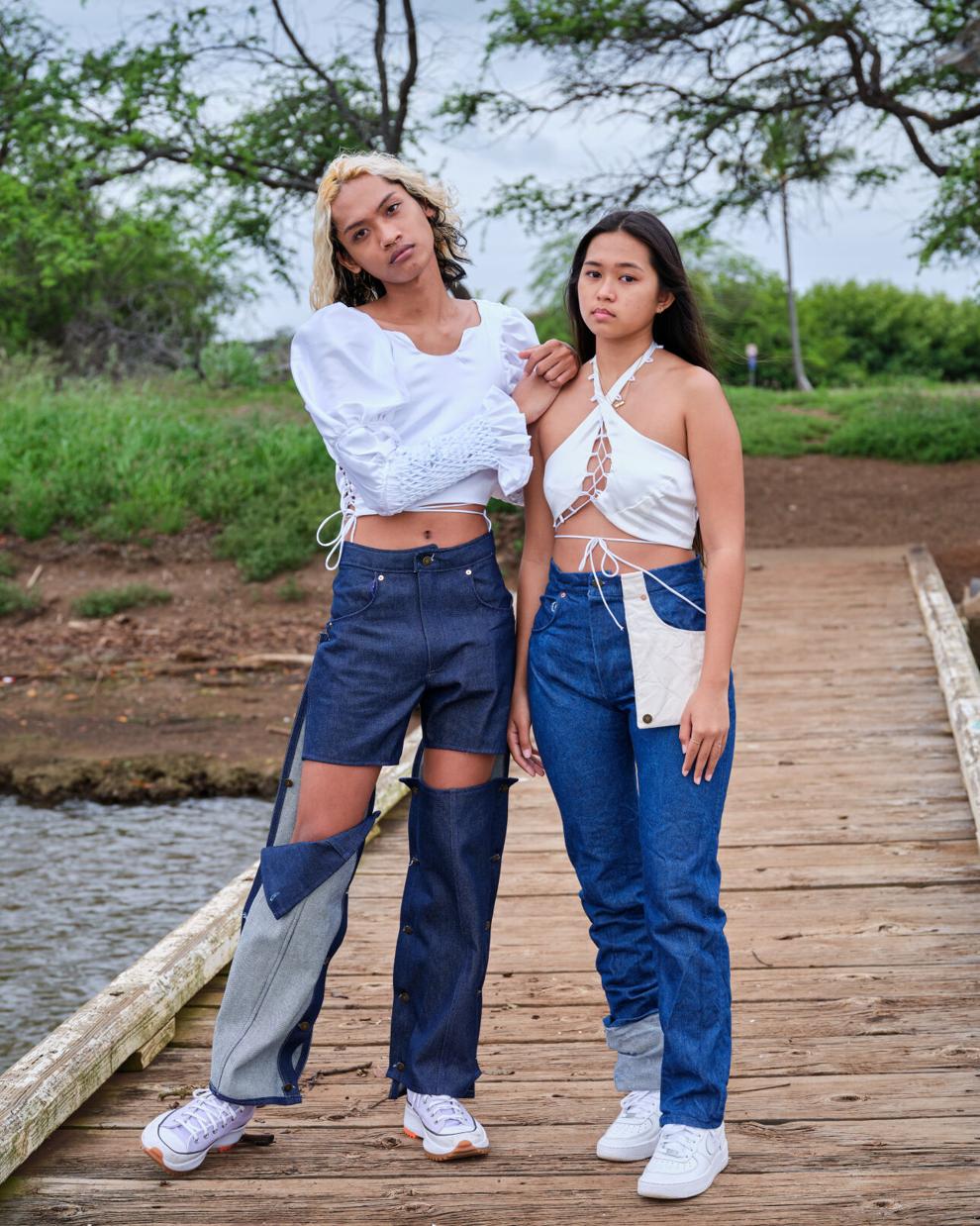 Senior Jade Young, who will be showcasing their "Dazzling Affairs" line on Monday night says that the virtual show will allow for a digital memory to look back on.  
"The most rewarding part of this entire process is being able to give my clothes away to my friends who modeled them beautifully for the show.  I also think being able to look back at the interviews, photos, and show itself will be very rewarding and something I will cherish for a long time," Young said. 
Lynne O'neill: Continuing a legacy
The pandemic also presented a unique opportunity for the FDM students. Lynne O'neill is a well-known name in the fashion world. O'neill, a local from Hawaii, has built her fashion empire which has landed her in New York as a director and fashion show producer.  
Some might recognize her name as O'neill was the inspiration for a character named Margret Cho in a scene in the well-known show "Sex and the City." 
 Stevens says that O'neill has assisted in the FDM course in charge of producing this show, and that she has been committed to the students "zoom"-ing in from New York at 2 to 3 a.m. in the morning EST. 
 Through "the magic of zoom and imagination and hard work," according to Stevens, the students had an opportunity to work with a renowned fashion designer, learning to construct a show from start to finish.  
Dealing with deficits 
Since the show has been forced to be virtual, ticket sales were non-existent. Normally, tickets would cost $25-$75 depending on the venue and VIP or regular tickets. 
This year, Stevens said they are facing a $5000 deficit.Because of that, a UH Foundation has been set up to off-set the costs of advertising, photography and live streaming. 
 Stevens and her students hope that a wider audience being able to appreciate their work will inspire spectators to contribute to the foundation which will also help aid future fashion shows. 
"It has been an honor to co-teach this class with Lynne O'Neill who is the best in the business of fashion show production and directing shows. We were able to share our expertise with the students through production meetings and real life experiences in creating one PSA and two television shows," Stevens said. 
More information on the UH Foundation and how to donate can be found at https://www.hawaii.edu/news/2021/05/03/students-designs-at-55th-manoa-fashion-show/.